Committee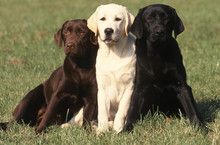 LABRADOR RETRIEVER CLUB of QUEENSLAND Inc.
OFFICE BEARERS 2022/2023
Club Patron: Mr Milton Dick MP
Club Executive Team

President - Wilhelm Chang

Vice Presidents - Debbie Creagh & Dean Wilson
Secretary - Cath Wardle

Treasurer - Allison Sciberras
Management Committee (Executive plus)
Sue Barlow, Sue Fisher, Sandra Pitcher, Jamie-Lee Lloyd, Donna Williams, Mackenzie Parr
Retrieving Trial Secretary - TBA
Retrieving Trial Sub-Commitee - Dean Wilson, Donna Williams, Mackenzie Parr, Riley Wilmot

Trophy Steward - Jamie-Lee Lloyd

LRCQ Inc. Meetings
A General Meeting of Members will be held, usually on the first Monday of
every alternate month, being February (3rd Monday and also our AGM), April, June, August, October (2nd Monday) and December.
General meetings for members will be held at the Durack Tavern, Kings Ave, DURACK, commencing at 7.30pm (unless otherwise advertised).
LIFE MEMBERS
Mrs Norah Gilbert (Jaywick) - Deceased
Mrs Sylvia Conduit (Jaywick) Deceased
Mr Arthur Wright
Mrs Daphne Gregory
Mrs Theo Stewart
Mr Tom Willmett - Deceased
Ms Elaine DeSaxe (Doniver) - Deceased
Mrs Bev Hughes (Sheenonna)
Mr Trevor Lodder (formerly Tenarda)
Mrs Jean Shwarman (Geijera) - Deceased
Mr Mark Sheppard (Southbank)
Mrs Noela Edmonds - Deceased
Mrs Patricia Cameron (Charmerla)
Ms Margaret Wedgwood (Tenarda)
Mrs Merrilyn Walsh (Avokah)