Championship Shows
Sub-links for this page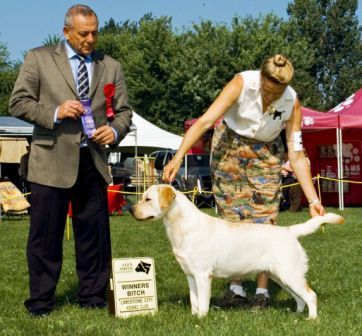 Since affiliation with the CCC(Q) in 1965 the Club has
conducted annual Championship Shows.
The very first Championship Show event was held in 1967.
These events usually occur on the second Sunday in July each year.
Held at the Dogs Queensland Show Grounds, King Avenue, DURACK
this prestigious Club event is the highlight of the show year.
To win a "specialty" Best in Show is the ultimate accolade within any breed.
Traditionally the LRCQ Inc. will contract the services of an International Specialist Judge
for one year followed by a Local (Aust / NZ) Specialist Judge the next.
The following documents provide LRCQ Inc. Championship Show results by year (to be updated).
LIST OF BEST IN SHOW WINNERS FROM 1967 - 2005