Championship Shows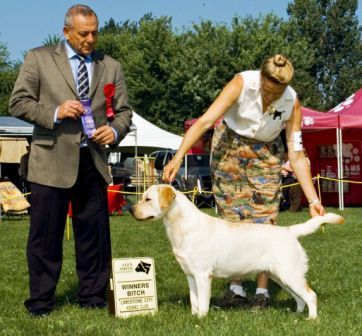 Since affiliation with the CCC(Q) in 1965 the Club has
conducted annual Championship Shows.
The very first Championship Show event was held in 1967.
These events usually occur on the second Sunday in July each year.
Held at the Dogs Queensland Show Grounds, King Avenue, DURACK
this prestigious Club event is the highlight of the show year.
To win a "specialty" Best in Show is the ultimate accolade within any breed.
Traditionally the LRCQ Inc. will contract the services of an International Specialist Judge
for one year followed by a Local (Aust / NZ) Specialist Judge the next.
The following documents provide LRCQ Inc. Championship Show results by year.
LIST OF BEST IN SHOW WINNERS FROM 1967 - 2005
2011 2012 2013 2014 2015
2016 2017 2018
*********************
8th LABRADOR RETRIEVER NATIONAL




Championship Show and Restricted Obedience Trial



Thursday 10th & Friday 11th July 2014

Venue - CCCQ Ltd Canine Complex, King Ave. Durack Qld.

Read and download the resumes of each of our 5 judges here:

- National Conformation Judge Mr. Gary Johnson (UK)
- National Restricted Obedience Judge Mr. Warren Doyle (Qld)
- 50th Anniversary Conformation Judges Messrs Pat Harrison (UK) and Dale Elliott (UK)
- 50th Anniversary Property Class Judge Ms Linda Field (Qld)

- read and download the 2014 National Results

here

.

- read and download the 2014 National Critiques here.
Crufts 2010 BEST of BREED Judging.